Products > XPS FOAM [Extrude Polystyrene]
The first and only manufacturer in Thailand.
Eco Foam, "Extrude" polystyrene insulator, is a high quality product designed and developed by Cheer System International (Thailand) Company Limited. In manufacturing process, the product is molded by pressing the foam to create closed-cell form, which is different from other materials in cell form or those materials with spaces between cells.
This product is durable and humidity resistant. The product is thermal proof, lightweight, but strong, and can be applied for many purposes. It can be used to prevent heat gain in buildings and used as both indoor and outdoor insulator. The product is easy to install and also cuts cost of construction.
Architects, engineers, building constructors, and house owners are all looking for material that can save energy, cut cost of electricity, durable, water resistant, eco-friendly, and most importantly, can be an effective insulator. All of the abovementioned properties can be found in Eco foam.
Eco Foam is a thermal proof qualified material which is lightweight but strong. It can be applied for many purposes. It can be used to prevent heat gain in buildings and used as both indoor and outdoor insulator. It is easy to install and cuts cost of construction as well
Environment
"Save environment by using insulator."
Eco foam helps to reduce global warming issue. Since Eco foam is a low thermal conductor, the house that use Eco foam as the insulator will be able to save much energy for air conditioner use, and reduce a great deal of carbon dioxide (CO2) emission. Apart from that, Eco foam does not contain Greenhouse Gases such as CFC, HCFC, and HFC. Every process of Eco foam manufacturing is eco-friendly and non-toxic in every aspect. Therefore, Eco foam consumers can be certain that this product will not have any effects on their quality of life.


BOAT BY ECO FOAM
The table below shows the comparison between the properties of each construction material or other thermal proof materials and Eco foam. Obviously, Eco foam is superior to other


Benefit

Energy Management

Fiberboard

OSB

Housewrap

Eco foam

Provides R-value @ Typical Thickness for product

1/2" = 1.22

1/2" = 0.57

0.1

1/2" = 3
1" = 5

Provides R-value of 3 or greater @ 1/2-inch thickness

No

No

No

Yes

Reduces Thermal Bridging

No

No

No

Yes

Provides Continuous Coverage

Yes

No

Yes

Yes

Reduces Air Infiltration

No

No

Yes

Yes

Moisture Management

Protects Against Outside Moisture

No

No

Yes

Yes

Reduces Potential For Condensation

No

No

No

Yes

Product Overview

Eco foam is an alternative material with excellent properties in every aspect. Eco foam can effectively work as insulator and help in saving energy because it is made of polystyrene plastic in extrusion manufacturing process. The structure of Eco foam is a closed-cell structure polymer, so it is resistant to humidity and compression. Eco foam can be applied for many purposes, especially in construction industry. In Europe, Eco foam is accepted as a qualified material for insulation because it is non-toxic and harmless.

Eco foam is the best new alternative for people who are looking for excellent building material that is thermal proof, energy saving for air conditioner use, resistant to humidity from rain, and able to bear a lot of weight. These properties can be found in Eco foam, new innovative material for intelligent consumer.
Manufacturing Process

The excellent qualification of Eco foam PS foam comes from the manufacturing process that is different from the expanded polystyrene foam. Eco foam is produced by extrusion manufacturing process.

At first, the solid polystyrene in form of plastic granules will be injection molded to become Eco foam and then our secret additives will be added to enhance special properties for Eco foam. After that our high technology machine will put in the blowing agent substance to make Eco foam the high quality closed-cell structure foam that is different from other types of foam. The difference of cell structure between other polystyrene foam and Eco foam PS Foam is shown in the picture below.
TECHINCAL SPECIFIACTION

ECO FOAM TECHINCAL SPECIFIACTION (ข้อมูลจำเพาะแผ่นโฟม)

Specification

Standard

Test Description

Test Result

ECO FOAM TECHINCAL SPECIFIACTION (ข้อมูลจำเพาะแผ่นโฟม)

Munufaturing Standard

Generic Type

Polystyrene Foam

Thickness

20 mm

Overall Weight Per Unit Area

1.36 kg/m2

Thermal conductivity (K)

0.024 w/(m.k)

Thermal Resistance(R-Value)

2

Density

40-45 kg/m2

Resistance Pressure

250 kpa

Compression strength

240 kpa

The board poses no health or safety risks

CFC & HCFC &
Asbestos free

Flame Retardant

No Flame Retardan
Insulation for Building Platform
Eco foam can be used as humidity insulation to prevent building base from any damage, since this part of the building is always dampen by moisture from the ground. Apart from that, heat loss of the building can be prevented as well, because Eco foam is humidity and compression resistant, low thermal conductive, and not easily decomposed
Eco foam is also suitable for the basement and the building that has problem with groundwater.
Insulation for Building Roof (Flat Roof)
Eco foam is excellent in preventing temperature outside from entering the building, either heat, wet, or cold weather. To use Eco foam with flat roof, we can place the foam sheets, cover them with water proofing material, and then pave it with any solid surface, such as cement board or waterproof plywood. Also, we can even cover them with soil for growing small plants because Eco foam is non-water absorbing, so that we do not have to be worried about the moisture.
Insulation for Building Structure
For insulation, Eco foam can be attached to poles and beams of the building before cemented over because Eco foam can prevent heat gain through the main concrete structure of the building and also prevent moisture from rain.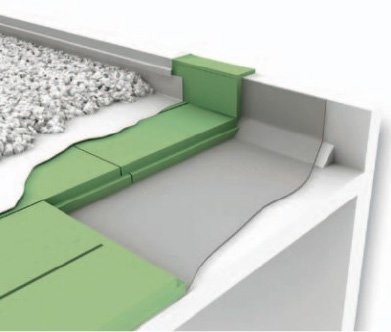 Insulation for Building Floor

Since Eco foam can carry a lot of weight, it can be placed on concrete floor to protect the building from heat and moisture outside. After that, we can cover Eco foam with any solid surfaces.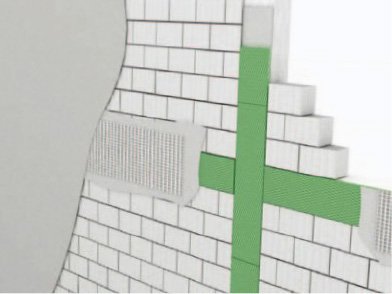 Insulation for Double Wall

Eco foam can be put in the space between two walls instead of air insulation. Since Eco foam is low thermal conductive and non water absorbing, it can prevent the building's walls from moister and heat outside.




Insulation for Building Roof (Slope Roof)

Eco foam can be place on roofing batten before roofing the tile over it. Eco foam can solve the problem with solar heat gain and stop rain leaking through ceiling as well.



Insulation Ceiling

Eco foam can be attached under the roof frame of the house or building as a thermal insulator because Eco foam is easy to install, convenient to use and lightweight, so it can replace the gypsum insulation that is used in the past.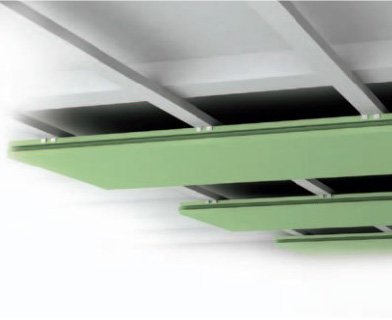 .
Products Insulated wall & Ceiling